Toolkit
The SCCALE 20-30-50 toolkit will include different guides and briefings to support the creation of local energy communities. It will be a collection of existing knowledge within the community energy movement, and tested techniques used in the 5 pilots of the project.
Community Energy Methodology Guide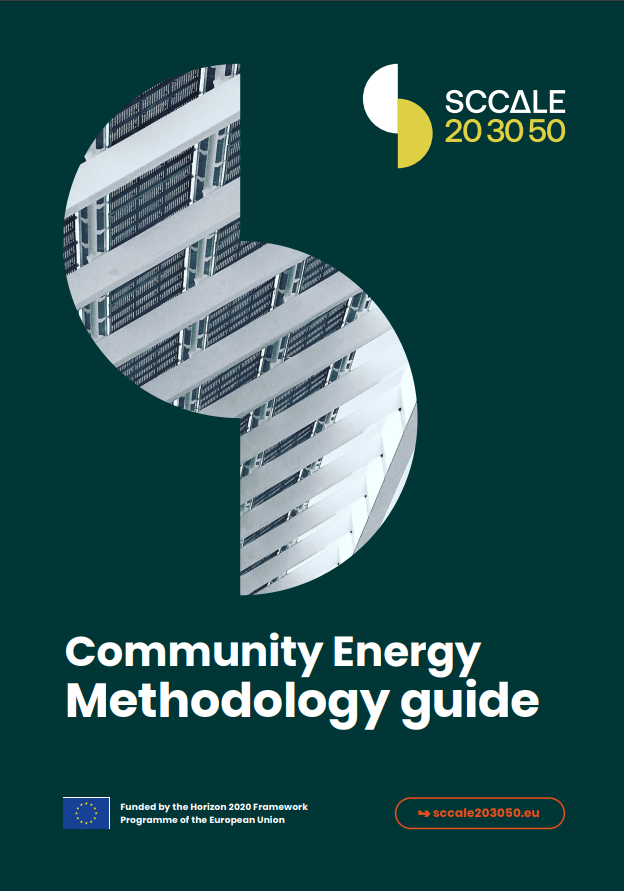 Publication Date: 1 June 2023
This methodology guide focuses on the citizen engagement side of developing a diverse range of community energy projects. It provides a structured and detailed oversight of all the activities involved in developing a project. Treat it as a guide to help you implement a process and be inspired to engage citizens in your project. Don't view it as a blueprint that must be followed step by step!
Community Energy Municipal Guide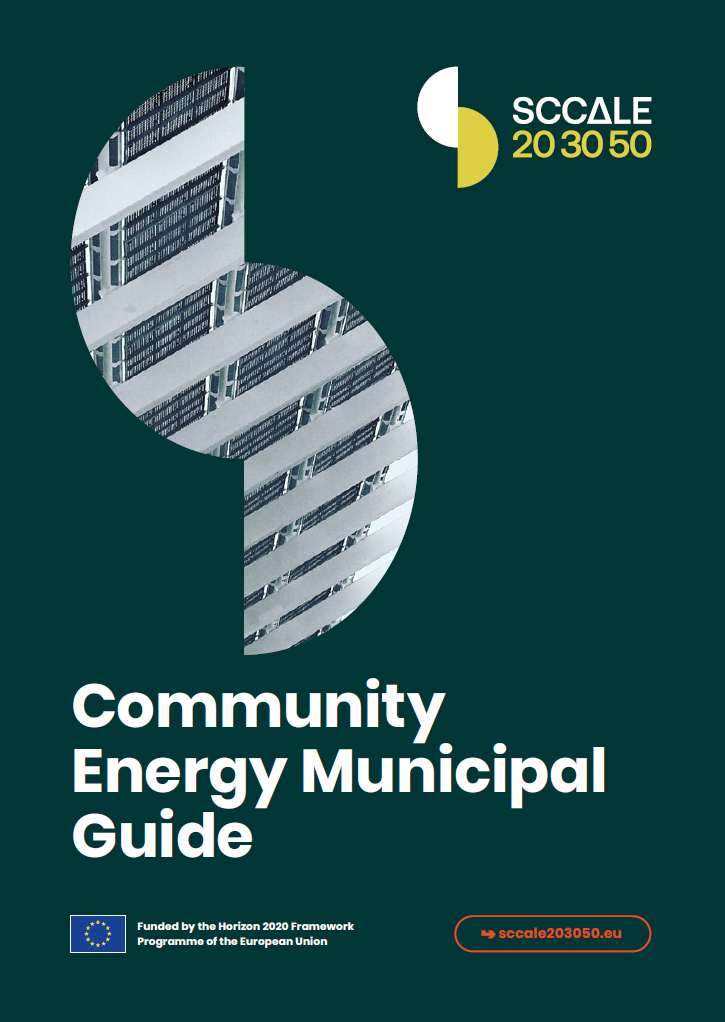 Publication Date: 1 December 2022
This guide will support municipalities to encourage and implement municipal collaboration with energy communities, or participation in energy communities outside public procurement, but taking into account the public procurement requirements and tendering framework. It will also provide examples from local pioneers to inspire further action.
Financing guide for energy communities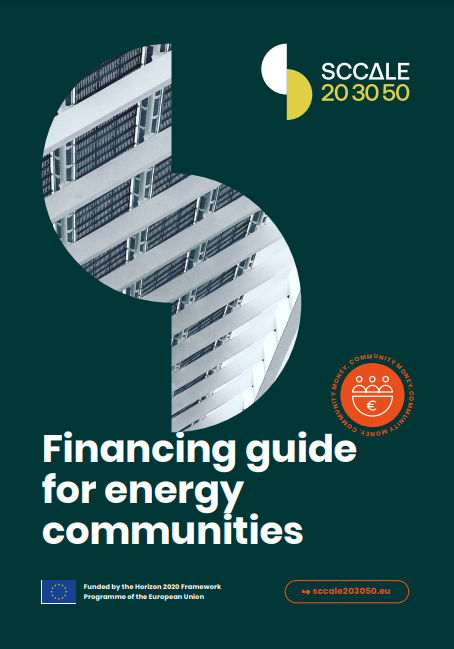 Publication date: January 2023
This guide provides a very first introduction to community energy financing. We strived to make it easy to read and hands-on by sharing 14 practical and recent financing stories of European energy communities.
Financing Community Energy – A short guide for banks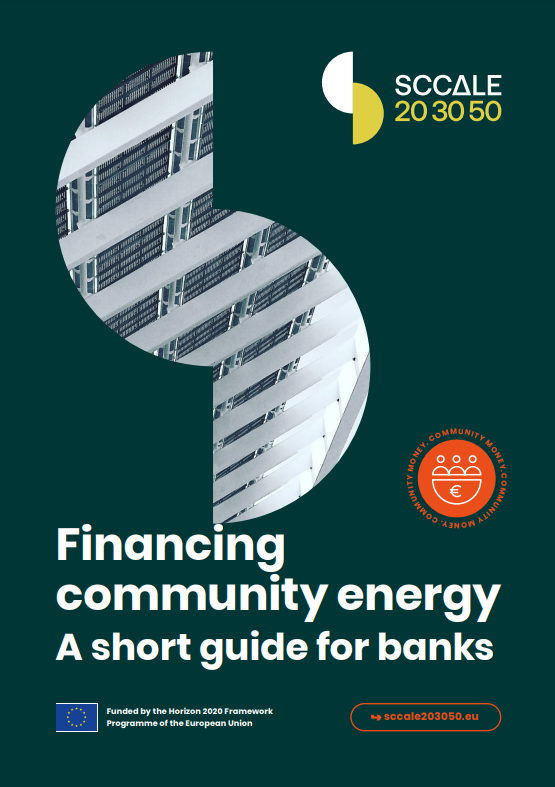 Publication date: January 2023
This short guide is an invitation for bank and other financial institution representatives to get to know community energy as a stable and yet future oriented field of activity. It will encourage them to learn more about renewable energies and related energy services that remain in the hands of citizens and municipalities, and inspire to set up collaborations with energy communities.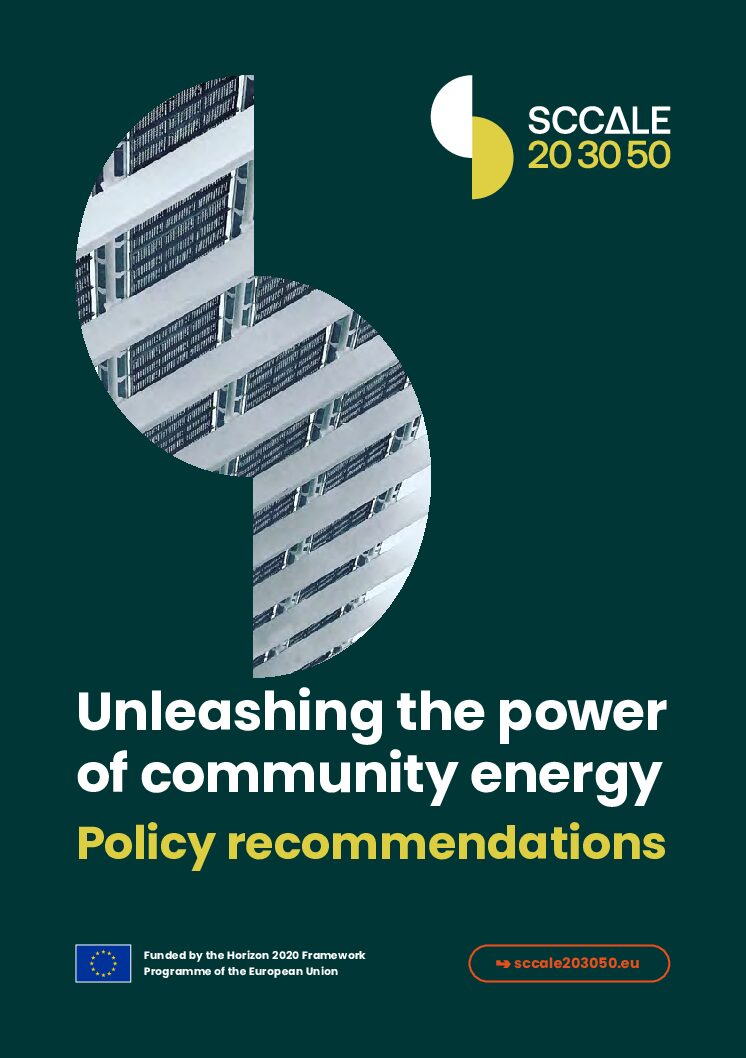 Publication date: June 2023
In this report we are taking a closer look at the context for energy communities in SCCALE 203050 pilots countries.  We used cases and stories from our project and network to show what works well at the moment and what still needs further improvement to unleash the full potential of community energy.