At the end of April we organised a study visit in Culemborg for a small group of local governments and cooperatives representatives. This small Dutch town hosts a great example of sustainable neighbourhood, with some very active energy citizens!
The EVA-Lanxmeer district is located close to the local river, only 15 minutes walking from the train station. The concept was developed in the early nineties by EVA a Dutch information centre for ecology (Ecologisch Centrum voor Educatie, Voorlichting en Advies). The idea was to plan a sustainable district collaboratively with the 70 future inhabitants.
The result was the creation of a green district, with its own heating system, greenhouses, shared gardens, very well insulated homes but most of all, where people take energy (and transport) issues in their own hands. The association of the inhabitants of EVA Lanxmeer took over a local district heating network and created the energy cooperative Thermobello in the early 2000's. The cooperative now supplies low-temperature hot water to 222 homes and 7 commercial properties via an underground distribution network located in the district. The residents also started the electric car sharing cooperative Vrijstad Energie: a big solar carport parking lot with charging stations is located just at the outskirts of EVA-Lanxmeer.
Walking around the district, participants were impressed by the peaceful atmosphere, the houses in all forms, colours and shapes, children playing in the pond…But they also got to see the heating station, with the recently upgraded system financed through members capital, own cooperative funds and a bank loan which they could get at a very good rate just before the start of the energy crisis.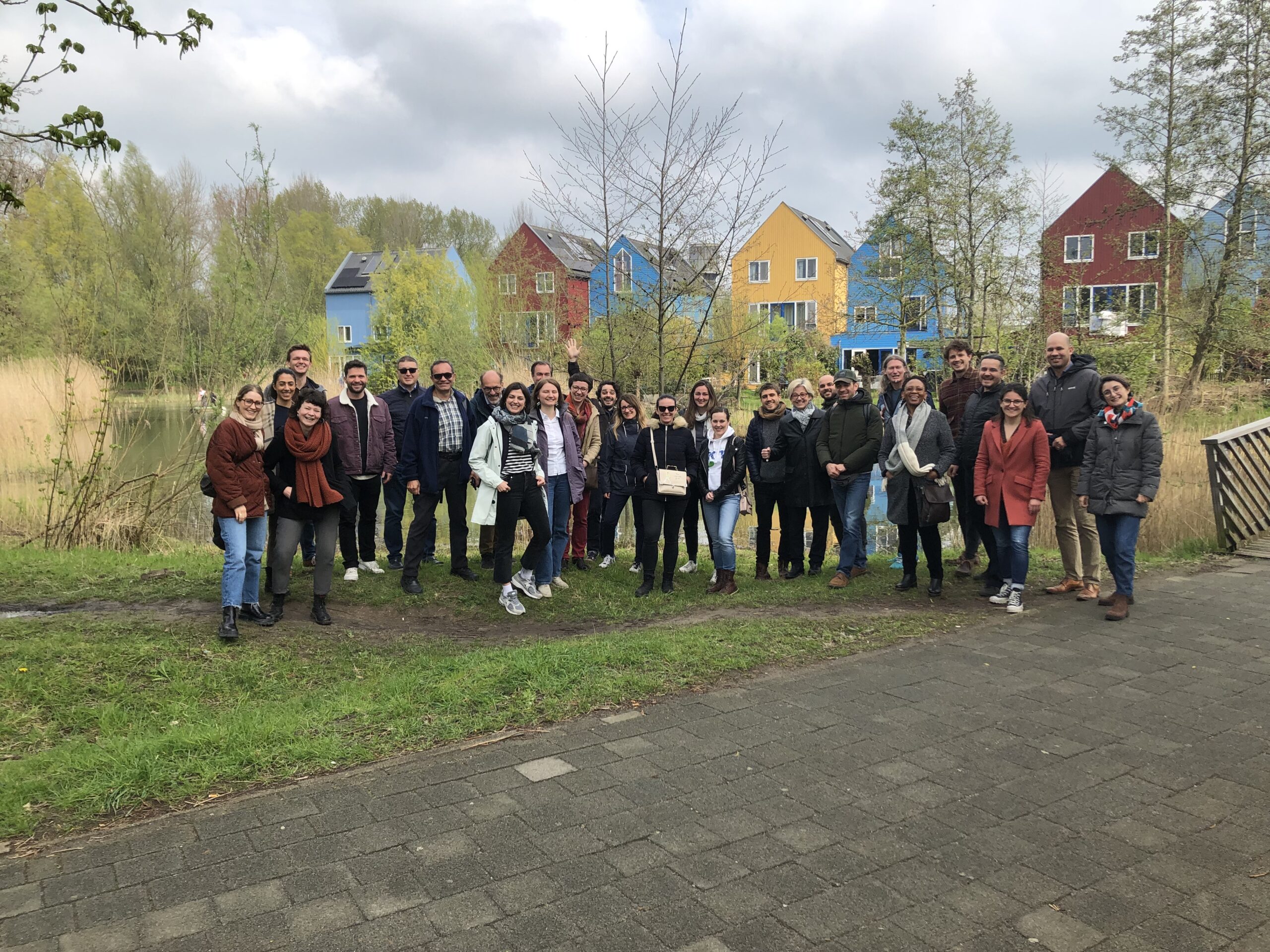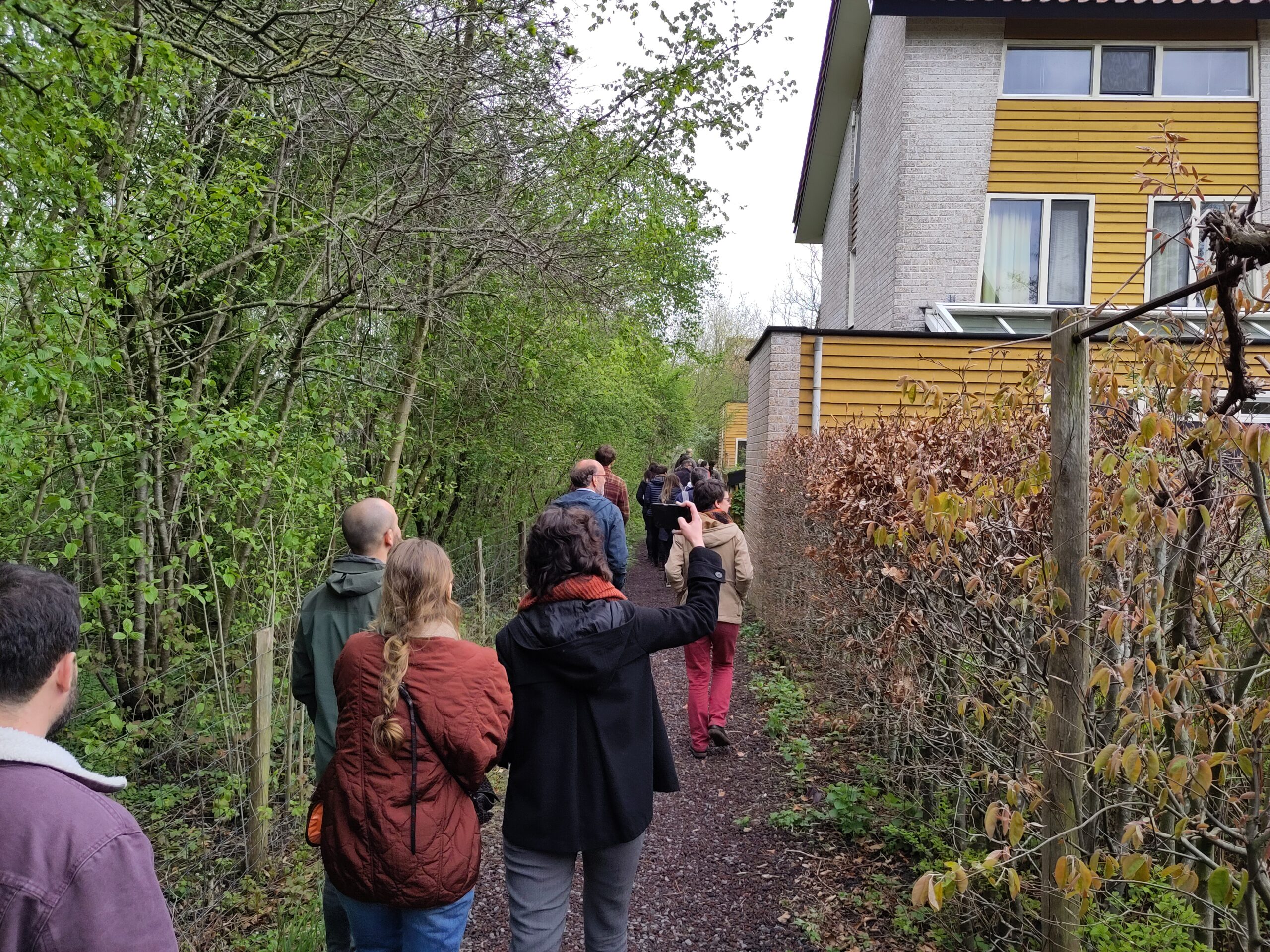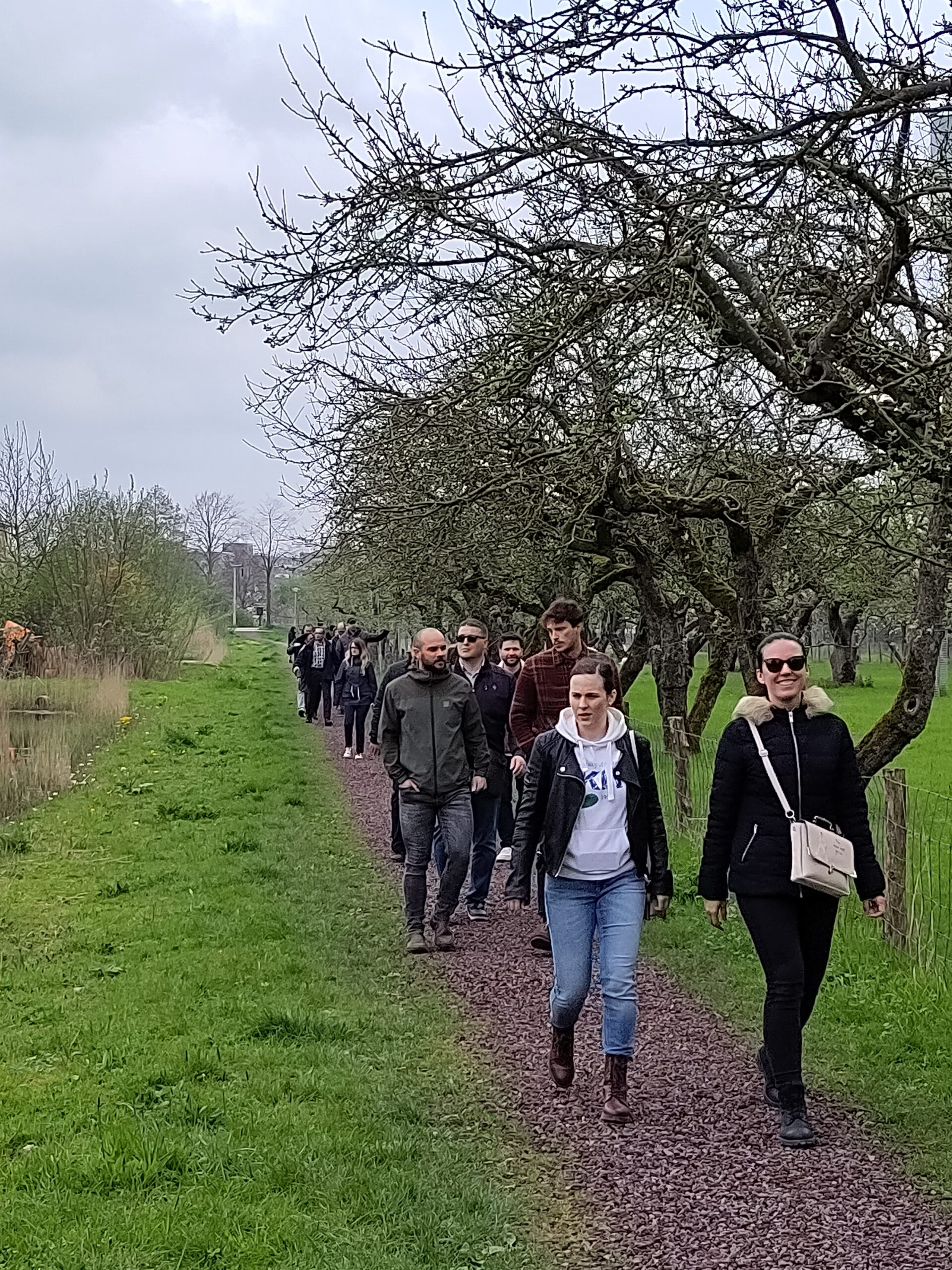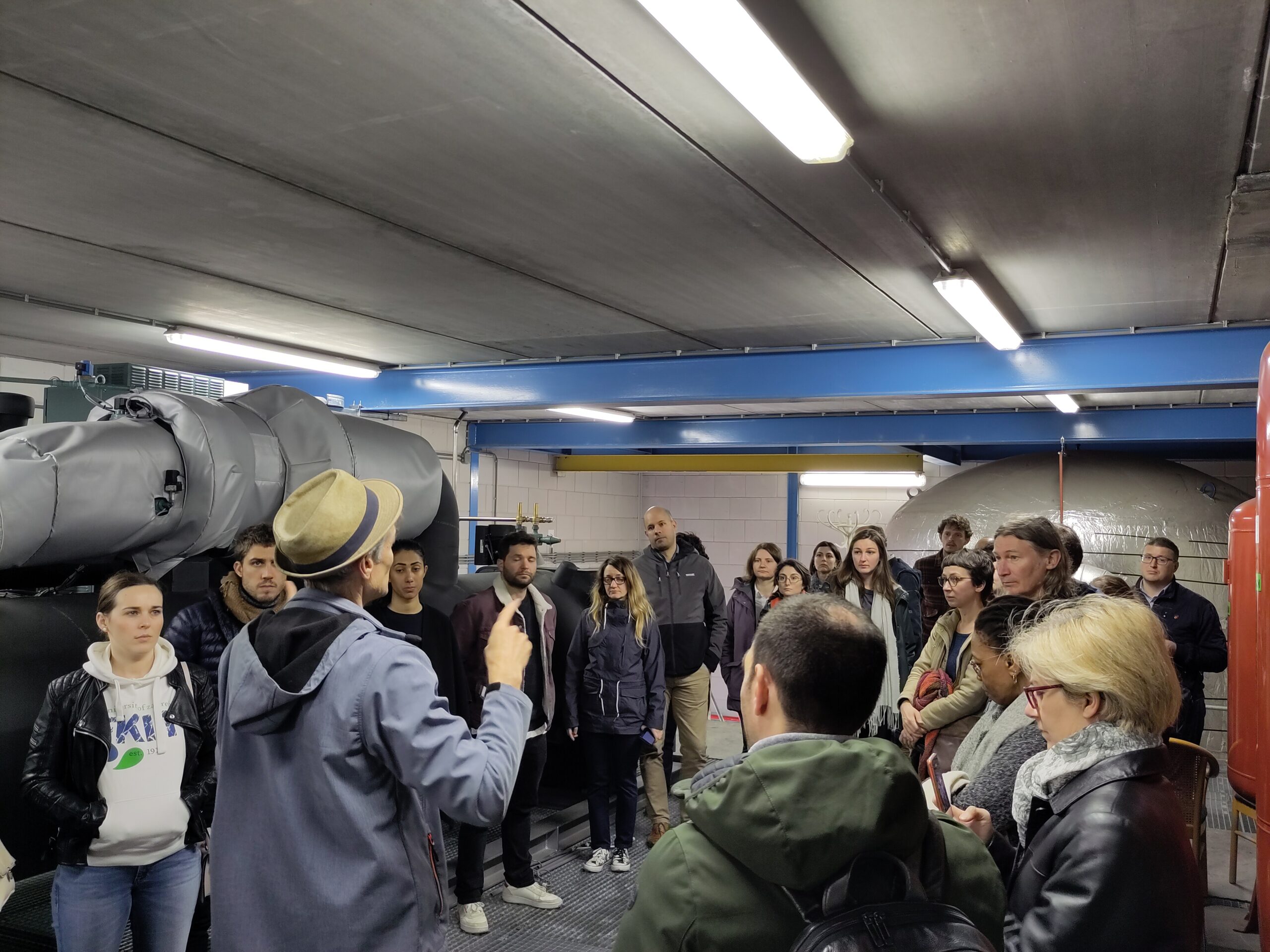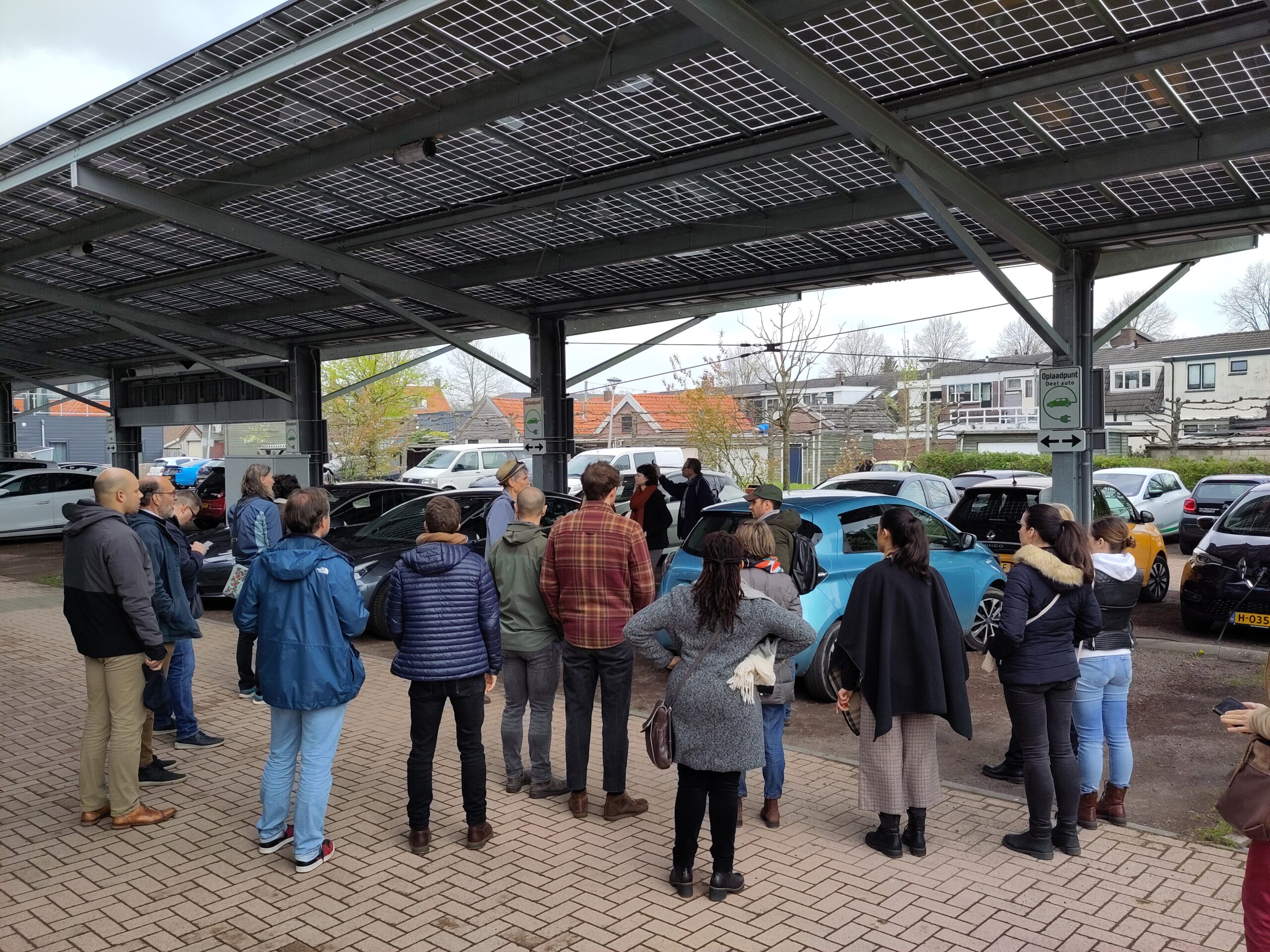 Before and after the visit, participants received a detailed presentation of the project by the director of Thermobello, but also some knowledge on energy schemes for community solar and cooperative district heating and cooling. Some of the future SCCALE 20 30 50 replication sites attended the visit, we hope that inspired them to make their energy communities a reality.
Want to know more about setting up an energy community?